All items purchased, or given as free downloads are strictly for Personal Use unless otherwise stated on the packaging or description.

You must place this free licence on your blog or website if you are using any of my images, kits, or templates to share or make FTU kits.


---
PURCHASE A CU LICENCE FOR EXTENDED MEDIA
My art and images are now licensed by PIXELS.COM

Some of the media now available to purchase a license for include, but

are not limited to

Advertisements (Digital) Use the image in an digital

Advertisements (Print) Use the image in a print ad

Advertisements (TV) Use the image in a TV commercial

Merchandise (Digital) Use the image as part of a digital product (e.g. iPhone app background)

Merchandise (Large) Use the image to create merchandise for resale (no size limit)

Merchandise (Medium) Use the image to create merchandise for resale (36" x 36" size limit)

Merchandise (Small) Use the image to create merchandise for resale (12" x 12" size limit)

Packaging Use the image to create packaging for another product.

Promotional Use the image to create a promotional product that will not be sold.

Publishing (Digital) Use the image as part of a digital publication (e.g. electronic book cover).

Publishing (Print) Use the image as part of a physical publication (e.g. book cover)

Please click the PIXELS.COM link above to get full info on licensing my work!

For all other uses, My images , kits and Art are for PERSONAL USE ONLY.
PURCHASE AN EXTENDED CU LICENCE



If you would like to use my freebies or my purchased items for Commercial Use an extended or CU license must be purchased.

You may purchase an unlimited Commercial Use license which allows you to use all items on the site for your Commercial purposes. This Extended licence is $20, and is for lifetime use.

If you use my Commercial Use or free downloads, credit in the form of a link back to my site or mention of my resources in your credit document or TOU is required.

The zip file you receive after purchase contains the PSD file to create your own Resale License to match your shop etc.

After purchasing your License, you will be emailed a receipt from Paypal for your purchase. You may begin useing my products for Commercial Use upon receiving your Paypal receipt.

A Commercial Use License is required if you want to use my freebies or purchased products to sell or give away. It is also required if you use my products for blog or forum templates, website templates, or any product that you will sell. You may use my products to design your own blog or web site, create layouts for galleries, etc., with credit, and without being required to purchase a CU License. Please refer to each TOU included in the downloaded .zip for any additional restrictions or requirements. You MAY NOT use our products for Print On Demand such as Zazzle, Cfae Press etc.

Please purchase your Commercial Use License by clicking this ETSY link!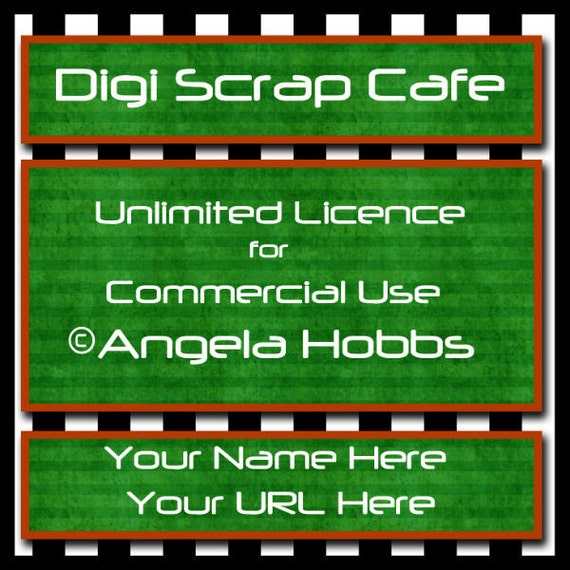 This is a one time fee for a LIFETIME License to create and sell products made from images purchased from

© Angela Hobbs aka Sojournstar.com and/or it's affiliate domains.

By purchasing a CU for CU license you will get unlimited use of my images for your end result products.


Rules and Conditions:

Kits, images, and other purchases cannot be sold or shared. You can sell the end result, include them in your kits,

resources, bundles, etc. but you must mix your final result with other images to make bundle products or grab bags.

Your bundle products should have a 50% and 50% mix of my images, and your images.

Purchasing this license does not give you the right to transfer the CU4CU license to your clients or customers.

You must direct them to http://digiscrapcafe.com to purchase a license of their own.

Only the merged images are to be sold commercially, and you must indicate that this license was provided for you to

resell the end result products in your TOU's and you may place the license graphic in your store website or blog or anywhere

you are planning to sell the graphics, and you must link the customized graphic to http://digiscrapcafe.com

This purchase is for the license only, other products are sold separately. This license agreement is subject to change.

By purchasing this license, you agreed with the terms and conditions cited above.

Thank you for your purchase in advance.
RESELLERS LICENSE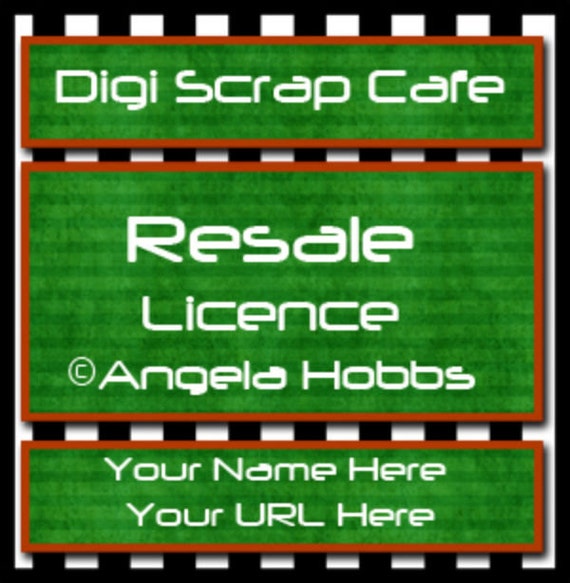 Purchase this license at ETSY HERE!
FAQS FOR RESALE OF PRODUCTS
You can use any part of the resale items and sell them under any license you prefer, to your own terms and prices, tailored to your own business concept.
Questions:
Q:
MAY
I sell it under CU4CU (PU/SH4/SHO/CU)?
A: yes, it is up to you which license you sell our resale items under
Q: can I change the item or use them as they are?
A: yes, you may do with them as you see fit
Q: can I use the resale art in scrap kits I sell?
A: yes, make kits as well as clusters and any other scrap related product you sell, in any way you want, 'as is' or altered to your needs. T
he only restriction of our resale license
are
art prints, posters or canvas prints, you may not sell our images on any POD product or on sites such as Zazzle, Cafe press, etc. (Some exceptions may apply, please contact me if you want to use for POD)
Q: can I make scripts or photoshop actions for sale based on your art
A: yes
Q: Is it allowed to make brushes and overlays from the resale art and then sell it for commercial use or CU4CU?
A: yes
Q: can I resell a layered template exactly the way you sell it?
A: yes, but don't you think it would be better to market your designs using a unique redesign. One restriction is that you must provide your own preview image, and state you are a reseller for me.
Q: Do I have to link to your store?
A: linking your store back on our shop is not necessary, but placing your resellers licence (which you will receive when you have you have purchased your first product for resale) should be placed in each product you make, along with your own TOU etc.
Q: Do I have to state on my preview that it is your art?
A: The holder of the original copyright ie:
©Angela Hobbs, needs
to be identifiable on your offer. This needs to be visibly placed on the preview or description of items, which consist of resale art only.
if you use our resale material for scrap kits or mixed bundles or clusters, we do not require credits on the previews, just add the license jpg to the zip files when you prepare them for your store, links or license numbers are not necessary and need not to be displayed or mentioned anywhere when it comes to resale material used in this way.
Any new changes or revisions to these Faqs will appear here.
Information:
Terms of Use (TOU)

– Each digital scrapbooking product you can download – whether free or paid.
Personal Use (PU)

– A kit labeled with PU is for personal use only. This means you can use it for all kind of layouts, to upload in galleries on the Internet, and for other graphic projects but for your personal use only, not to create profit in any way
Scrap for Hire (S4H)

– A kit labeled with 'Scrap for Hire' is not just for personal use but also to scrap for someone else. For example: someone hires you to create a layout for her with the kit you have in your stock. You cannot make quickpages and sell them again and again – but you can create unique layouts for a customer. Often this means that you are also allowed to create notebooks, cards, and other items with the provided graphics. But for a specific meaning be sure to check the TOU.
Scrap for Others (S4O)

– 'Scrap for Others' is similar to 'Scrap for Hire' and means that you are allowed to give the layouts you created away to others.
Commercial Use (CU)

– Products labeled as CU or 'Commercial Use' can be used for commercial projects. You can create with the items provided in the kit a new element or new papers and resell them. If a kit is appropriate for commercial use it can also be used for PU/ S4H or S4O.
Commercial Use for Commercial Use (CU4CU)

– CU4CU products allow the customer to create her own commercial use products from the provided elements or papers. With CU4CU items nearly everything is allowed except reselling them as they are.